COVID-19 IS SERIOUS
The Track Facilities at GCC are
CLOSED to the Public until further notice.

A Facilities Request has been submitted
for Summer 2021, and Approved

A Summer (Jun-July) U20 Club
for Athletes ages 14 thru 19 Years of Age
Events Coached: High Jump only this season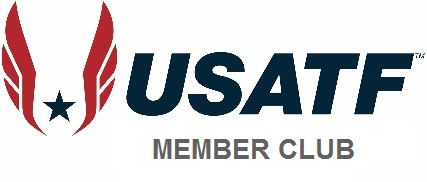 Summer Practice Schedule


The Club is a member of USA Track & Field (the U.S. Governing body of the sport). Athletes may become a member of the Club at ANY time during the USATF Youth season (Thru-June 15). However, this club does NOT train year-round and trains only at scheduled practice times

beginning in May

at Glendale Community College.



The Club is not active duri

ng the H

igh School Season.



Additional Youth Clubs can be found at the USATF-AZ website

You can register at one of the practice sessions held at Glendale Community College, beginning in

Jun

. See Registration Information here.
Athletes under the age of 18 should have a parent/guardian present.
A birth certificate copy must also be supplied to meet USATF age verification requirements.

Check out our Frequently Asked Questions for the answers to most of your questions.
Feel free to Contact Us if you have additional questions.



The purpose of the Club is to provide Prep level development for High School aged athletes in preparation for Collegiate programs. Participation in the sport provides athletes with opportunities for individual competition rather than the team experience available in many other youth sports. The Clubs primary purpose is to provide an atmosphere for athletes to develop Track & Field skills, and have fun. Emphasis is placed in personal development and goal setting; with achievement of performance goals as the basis for measuring success. Athletes are focused on striving for continual personal improvement rather than winning.



The Arizona Puma Track Club provides an opportunity for qualified athletes to participate in Invitational Meets, Regional, National and International level competition.
Through constant challenge, an athlete reach their true potential.

We primarily seek High School age athletes, for whom Track & Field is their primary sport, to assist in developing a path to education.

The Club is managed by Head 'Coax' Ray Davis.

Ray, who was named as the USATF 2008 Western Region Youth Coach of the Year, is the former Executive Vice President of the Arizona Association of USA Track & Field and additionally serves on the coaching staff at Glendale Community College.
He is a graduate of the IAAF Level 3 Elite Coach Academy and a USATF Level 3 Certified High Jump Coach.

Club athletes compete in USATF, Junior Olympic and USA Junior Track & Field competitions on a State, Regional, National and International level.

USATF Youth programs are open to athletes from ages 7 to 18.
The USA Junior program is open to athletes from ages 14-19.

Youth competitions take place in two-year age divisions.

Youth Age Divisions for the 2021 Season are:

Note: Youth age divisions are determined by birth year.
Age Division
Year of Birth
8 & Under

(previously Sub-bantam)

2013+*
9 - 10

(previously Bantam)

2011-2012
11 - 12

(previously Midget)

2009-2010
13 - 14

(previously Youth)

2007-2008
15 - 16

(previously Intermediate)

2005-2006
17 - 18

(previously Young)

2003-2004**
U20
(previously USA Youth)
Must be 14yrs old on the day of competition, & not turn 20 during 2021.